Get Some Convenient Storage in Hackney with the Help of Hackney Removals!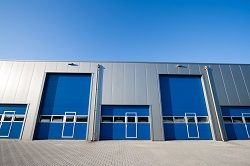 There are plenty of ways where additional storage may end up being necessary. Whether you need to free up room in your box bedroom, or you're thinking of converting your crowded loft into some useful office space, we can help. If you've got items that you don't want to throw away, putting them into secure storage is a fine idea. Hackney Removals is a Hackney, E5 based company that offers rented storage space at affordable prices, and we've got space for anything you need to store. Contact us today on
, and make use of our wide range of units today!
We Have Storage Units of Many Different Shapes and Sizes
So, what kinds of self storage units do we offer, then? Well, there are a few, and they're all suited to different sizes of item. Lockers are our most basic unit, and can be used to store small items like jewellery, important documents – basically anything that can fit in a small, safe-sized box. Bigger units include our self storage rooms in E5 – which are perfect for household items of any size: furniture, boxes of household clutter and so on. On the other end of the scale we have garages and containers. Basically, our units are very flexible in terms of size and utility, and can be used for home and office removals in Hackney, E8 as well.
When Used Alongside Our Removal Services, Storage Units Become Incredibly Useful
There are many ways that our storage units can be used – to declutter rooms, offer additional space for seasonal / niche items and so on. Our storage services really come into their own though when used with our wide range of removal services. If you're moving home our convenient storage solutions in Hackney can be fantastic assets. If your move requires multiple backwards and forwards trips, you can simply leave any goods you're unable to take with us. This means you won't have to rush back and pick them up, you'll be able to take your time and that helps a lot. So if you're moving home in the local E5 area, give us a call on
and we'll help you out!
There's no Need to Worry, Our Storage Facilities Are Very Secure!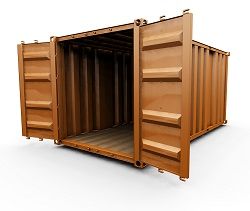 A lot of customers tend to shy away from services like ours because they're worried about security. Here at Hackney Removals we can tell you with absolute certainty that there's nothing to worry about. Our secure storage services in the E8 district are just that – secure. We have twenty-four-hour CCTV monitoring the area, as well as onsite security staff and multi-tiered locks for good measure. Despite the heavy security measures though, we offer immediate access to your goods when you need them back. Just show us some identification, and you'll be able to move items out no questions asked!
S
So Free Up Some Space Today – Hire One of Our Many Affordable Storage Options!
At some time in our lives we've all wished for extra space in our houses, and if you live in Hackney, E9 you can have all of the extra storage you want! Just call us on
today, and you'll have access to a myriad of storage units. There's a wide variety of options in terms of size, and to make things even more appealing they're low cost as well. So if you're local to the E5 and have been scrambling to find more room in your home, we're happy to offer a cost-effective solution!