Looking To Move Solo? Try Our Removal Van Hire In Hackney!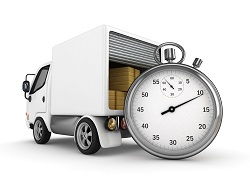 When you're moving home or office, there are multiple ways of tackling the job at hand. You could hire a professional service, or go about it by yourself. There are pros and cons to both, but why not try going down the middle road? You could try our van hire! Just give Hackney Removals a call on
today, and we'll provide you with one of many properly maintained moving vehicles – backed up with our expertise and money back guarantee if something goes wrong. Using our removal van hire allows you to save money when compared to moving with a professional company, but allows you a safety net and optional moving assistance if you need it. It's the best compromise, and the finest way to move in Hackney E5.
Hiring A Van Is a More Affordable Way to Move
When you contact us to rent a vehicle through our removal van hire services, you're allowing yourself room to breathe both in terms of removal freedom and most importantly in terms of cost. You can move the way you want to – you can take your rented removal van through the E9 and all the way to your destination for less than you'd pay for a professional mover. The only compromise you need to take is having to commit to a little more planning. Even though you're moving solo, we've still got your back however – we will supply additional moving assistance - a professional driver. If you don't want to do the move on your own then hire a man with a van from our company! All you need to do is call us on
to make the most cost-effective move possible.
We've Got as Many Vans as there Are Jobs for Them to Do
Our Hackney based depots have a wide range of vehicles to choose between; from short wheelbase vans with the ability to nip down cramped back streets to enormous vehicles that focus on space more than anything else. Whether you're looking to hire a moving van for a home or office removal or a commercial van to use for small purchase deliveries we can provide them no questions asked. They're all as dependable and reliable as you can expect from a company with as many positive reviews as us, and they'll eat up the streets of the E5, the E8 – or wherever you need them to go.
Professional Drivers Are Also Available for a Little Extra Convenience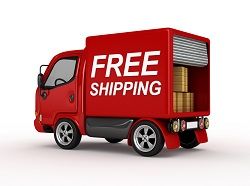 When you hire with us, you're getting more than just a van – you're hiring a service with one of the most reputable services in Hackney. You'll get all of the benefits that a company with our track record can provide – a bullet proof selection of insurance options, a wide variety of vans and many customisable options. If you're using our vans to move home for example, you'll get a professional driver as well. If you need the help of a mover we will effectively turn our rental service into a very affordable man and van service. All of our drivers know their way around the area, and know the best routes to take in the E8 and the E5!
So Hire a Van and Save Some Money Today!
If you're looking for a dependable removal van hire service then, be sure to contact Hackney Removals before anybody else. We rent out affordable vans on a daily basis, and they're all properly cleaned, maintained and checked before our customer gets the keys. This means that the removal van you get will work as expected every time. On the rare occasion where something goes wrong, we'll properly compensate you and offer a replacement without any fuss. So in a nutshell, we're a Hackney based relocation service with a solid reputation, so what are you waiting for? Contact us on
today!